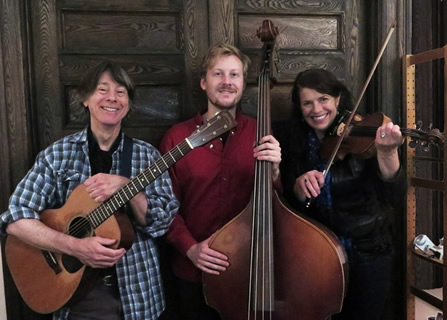 Super excited for this TORONTO SHOW with my new trio, Lindsay/ Woodhead/James. Great venue with delicious food, craft beers and great music!
Lindsay/ Woodhead/ James
Sunday, June 25, 8:30PM
Burdock
1184 Bloor St. W. Toronto, ON
http://burdockto.com
http://burdockto.com/shows/?show=717
https://www.facebook.com/events/1506639059356565/
Anne Lindsay, David Woodhead and Charles Jamesjoin musical forces for one night at the Burdock – each bringing a lot to the table so their collective cup runneth over with adventures, tuning their collective radio to interpret traditional, jazz and classical sources in a fine-tuned blend of original compositions and unlikely adaptations.
Anne Lindsay
Music takes me far and wide, from north of the Arctic Circle to the Cape of Good Hope, through India, Europe, Central America and back and forth across Canada, this amazingly big, beautiful country of ours. My violin is always there with me. We play, dance and sing together through grief, loss, laughter, joy and wonder. Along the way these tunes were born - thirteen pieces to be played by one player. SOLOWORKS is the offspring of my journeys, self discovery and the comfort found in being alone, that being solo works.