NEWS 2006

Past News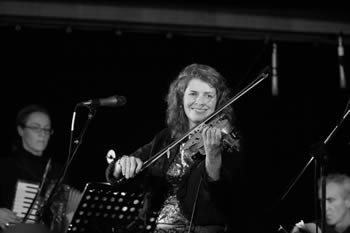 HAPPY SPRING 2006!
Well, so far it's been possibly the busiest year of my life.
Most of my time gets spent deep in the pit at the Princess of Wales Theatre in Toronto, playing fiddle, jouhikko, and nykelharpa for the Lord of the Rings stage show (more here) . I feel so lucky to have had this opportunity; it's been a great workout for my chops and a wonderful experience watching the show come together through the extensive rehearsal process. The production, cast and technical and creative team are all first class so if you want to come check us out, here's the link: http://www.mirvish.com/Lord/
In late March, my band was honoured to open for the Finnish super folk group Värtinna in concert at the Mod Club. They are co-composers of the score of LOTR and we are now all good friends, especially their fiddler, Lassi Logren, who had been my teacher on the Nordic fiddles for the last four months.
If you want more information about the Scandinavian fiddles please go here.

Musical careers are more fun when they have lots of facets, so I subbed out of the stage show for a couple of weeks to tour southern Ontario with the Gordon Lightfoot tribute show - The Way We Feel. The first week was wonderful - getting to perform again all those great songs alongside artists like Jason Fowler, Aengus Finnan, Jory Nash, Katherine Wheatley, Dave Matheson, Mike Ford, Lori Cullen, Suzie Vinnick, Valdy... If you ever want to know why they say you play music (as opposed to work it) you should tag along briefly on a tour like that.
The second week of the tour was probably just as much fun for everyone else, but I finally succumbed to the nasty cold virus that was hovering around my neighbourhood most of the winter. There didn't seem to be any advantage to be gained in spreading it around any further, so I left my colleagues to carry on, and I went home. Well, staying in bed all day drinking pots of herbal tea has its small pleasures, I suppose.
Some of you may recall that awhile back I asked you all to vote for me when I was nominated for The National Jazz Award for Violin. Well, I didn't win (that honour went to Ed Vokura), but it was a fun hang and a chance to catch up with a bunch of my colleagues as well as enjoy stellar music performances by some of the country's top latin jazz players.
Later, as I started to recover from the cold, I received some very cheerful news when I got a call informing me that I had been named the 2006 recipient of the K.M. Hunter Award for Music. This award, administered through the Ontario Arts Council, is given to artists in several genres (music, dance, visual art, theatre, poetry) who are making an impact in their field. It was a marvelous honour, and I thank both the Hunter family for their generosity, and the OAC for selecting me.
On May 7, I managed to slip off to Hugh's Room in Toronto to join Ian Tamblyn on stage for a few of his songs - he was being feted at the official release of the CD Coastline of Our Dreams (a tribute to his songwriting, featuring such artists as Valdy, Lynn Miles, Rodney Brown, Hart Rouge, Aengus Finnan, Rita Chiarelli, Ken Whiteley ...). I'm not part of that CD but I've worked with Ian and admire his music and it was a treat to join him again on stage, if only briefly.
Ian and I travelled to Rankin Inlet last year with a team of musicians to teach at a music camp for Nunavut youth, and we're making plans to do it again this August.

In the mean time, when I'm not in the pit, riding my bike to and from the theatre or going to yoga class, I'm working on some fiddle and string parts for Jim Cuddy's new CD coming out in the fall. Also, planning for the release of my sophomore CD, 'News From Up The Street', in late September.
Keep checking the Tour Dates section - my band is playing at Summerfolk in Owen Sound on Sunday, August 20, 2006.
Enjoy the gardens and the spring weather,
All the best,

Anne
---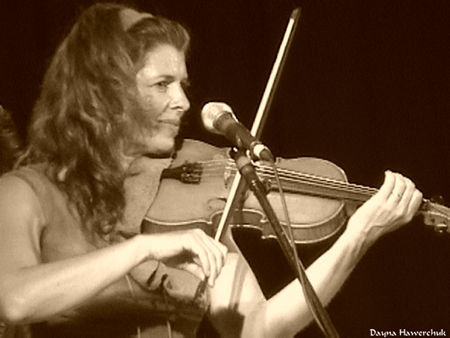 If you know a venue you think Anne should play, or would like to book the band for a house concert of your very own, then go to our contact page and let us know about it.

Thanks, and see you on the road! -ALB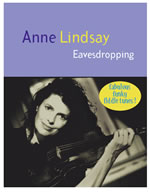 NEW! TUNEBOOK


ORDER
EAVESDROPPING
HERE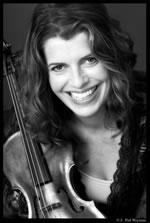 Visit the ALB
PHOTO GALLERY

Great News! Anne has been taken on by
Maplemusic
!
www.maplemusic.com
This is a great new Canadian company with a right-on approach to helping artists sell product and be accessible to their fans.
Check it out, tell your friends, your family, everyone.