Waterstock
Sunday, June 11, 4PM
Erin Fairground, 190 Main St.
Erin, ON
I will be playing with Jim Cuddy and a bunch of great musicians as part of Waterstock this Sunday, June 11th at the Erin Fairgrounds. Tickets here: http://www.ourwaterstock.ca/tickets
Saturday, June 24, 2017 - 5:30 - 11pm
The Jim Cuddy Band
Tawse Winery Annual Solstice Concert
Vineland, ON
https://www.tawsewinery.ca/event/save-the-date-summer-solstice-with-jim-cuddy-friends/
http://www.jimcuddy.com/news/latest-news/
Lindsay/ Woodhead/ James
Sunday, June 25, 8:30PM
Burdock
1184 Bloor St., West,
Toronto, ON
http://burdockto.com
http://burdockto.com/shows/?show=717
https://www.facebook.com/events/1506639059356565/
Super excited for this TORONTO SHOW with my new trio, Lindsay/ Woodhead/James. Great venue with delicious food, craft beers and great music! Anne Lindsay, David Woodhead and Charles James join musical forces for one night at the Burdock – each bringing a lot to the table so their collective cup runneth over with adventures, tuning their collective radio to interpret traditional, jazz and classical sources in a fine-tuned blend of original compositions and unlikely adaptations.

Mariposa Folk Festival
July 7,8 & 9, 2017
Tudhope Park
Orillia, ON
www.mariposafolk.com
https://www.facebook.com/MariposaFolkFestivalOfficial
One of Canada's greatest folk festivals; in it's 57th year! I will be doing a concert on Saturday afternoon of my own tunes, performing with Reid Jamieson and joining in so many workshops that I've lost count! Leonard Cohen, Gordon Lightfoot, Stan Rogers and of course, the We Brought our Fiddles workshop! Check out the website for the official schedule: mariposa folk festival
The Jim Cuddy Trio
Saturday, July 15
Greata Ranch
Peachland, BC
http://www.fitzwine.com
Out to the Okanogan for a concert at the Fitzpatrick Family Vineyard - beautiful wines, great scenery and who knows, maybe we can squeeze in a bike ride.
Jim Cuddy Family Band
Saturday, August 5
Sawdust Music Festival
Gravenhurst, ON
https://www.sawdustcitymusicfestival.com
https://www.facebook.com/SawdustCityMusicFestival
Did you know that both Devin Cuddy and Sam Polley
(Jim's sons) are great performers? They will be joining members of the Jim Cuddy Band at the inaugural season of the Sawdust Music Festival in Gravenhurst, ON.


Anne Lindsay
August 11,12 &13
Live From The Rock
Red Rock, ON
www.livefromtherockfolkfestival.com
https://www.facebook.com/livefromtherockfolkfestival
I will be returning for the third time to Northern Ontario's gem of a folk festival!
Jim Cuddy & Anne Lindsay
August 15 & 16
Writers at Woody Point
http://www.writersatwoodypoint.com/contact/
https://www.facebook.com/writersatwoodypoint
Jim Cuddy Trio
Sunday, August 20
The Forest Festival
Haliburton, ON
http://www.theforestfestival.com
https://www.facebook.com/HaliburtonForestFestival
The Jim Cuddy Band
September 7 & 8
Jackson Triggs Amphitheater
Niagara-on-the-Lake, ON
For tickets:
http://www.greatestatesniagara.com/
https://www.facebook.com/JacksonTriggs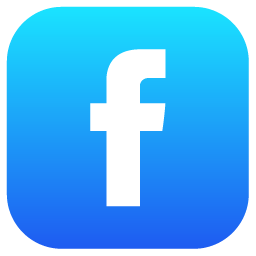 Please check out my Facebook page https://facebook.com/AnneLindsayMusic
It's a great way to stay in touch and has lots of pictures, posters for gigs and links to people that I play with. Go to https://facebook.com/AnneLindsayMusic
LIKE the page and then click GET NOTIFICATIONS under the LIKED button and you'll be good to go. You can send me messages and comments on my page. As always, thanks for your continued support!